When steam boating was just coming of age, almost any sailor on the lakes would self-produce an image of their ship, however crudely, on a piece of paper. He'd proudly show off "his boat" down at the hometown barbershop (or local saloon) to his friends, while home during winter lay-up. In the decade of the 1840's real "Sailor Artists" began to appear on the Great Lakes and by the Civil War they were quite common. They usually worked with thick, rough paper (like that used in meat wrapping) and drew in pastels, charcoal, chalk and some painted with the more expensive oils.
While these early Lakes' artists were never professionally trained, they did usually produce technically correct views of ships before the age of photography began to capture images of them. Men like Vincent D. Nickerson (1844-1910) and Charles W. Norton (1848-1901) are the best known of these early regional artists. While the volume of work they produced was huge (every one of their shipmates wanted one, and the owners, too!), only a fraction survived due to the materials they were made of, along with the era and clientele they were given too. At a sailors wages, it was cheaper just to tack the picture on the wall, instead of providing a costly frame for it.
Paul C. LaMarre, Jr. is one of the few living marine artists that is truly a "Sailor Artist", in the old tradition. A licensed Captain, with multiple endorsements, LaMarre's work is unique in that virtually every piece he produces is an "action" shot, produced in equally bold colors. A mutual friend of ours, former Dunbar & Sullivan Dredging Co., and later Gaelic Tugboat Co., fleet Captain Roger Stahl (1923-2010), once said of LaMarre's work: "If Paul drew it that way, that is how it was!" Unlike the earlier men, however, LaMarre did informally learn the ways of a marine artist, not by taking art school courses, but under the tutelage of his mentor, the famed "Maritime Priest" and historian Father Edward J. Dowling, S.J. (1906-1996). Father Dowling's works in watercolors are priceless for their accuracy, historical value and visual appeal; he was also one of the few "modern" marine artists that was old enough to know many of the older historic boats, firsthand. Paul C. LaMarre, Jr. has certainly honored his teacher by being the most faithful artist in carrying on that "Sailor Artist" tradition. He is also, undoubtedly, the only student of Fr. Dowling's that went on to become an internationally recognized artist, in his own right. LaMarre has works in every major (and many minor!) corporate shipping offices, marine museums and advanced personal collections around the country.
While LaMarre pursued his collegiate work in business, he steadily worked with Fr. Dowling developing his skills, and worked the Detroit area dock and shipyards to gain a working knowledge of his subject. He is one of those very few, fortunate individuals that has a job that carry's over to his first love - he is an officer of the Gaelic Tugboat Co and the Diamond Jack River Tours. He also has the rare distinction of being the last marine historian to have seen and photographed the ill-fated "Edmund Fitzgerald", just days before she was lost with all hands. We are proud that LaMarre has a number of our models and that he is so willing to share his specific knowledge of marine architecture and design when we are "stumped" about how something should look. Please take a look at Paul's Gallery and consider a commissioned work by him of your favorite boat. If you do, you will also know for certain that, "If Paul drew it that way, that is how it was!" to quote Captain Stahl.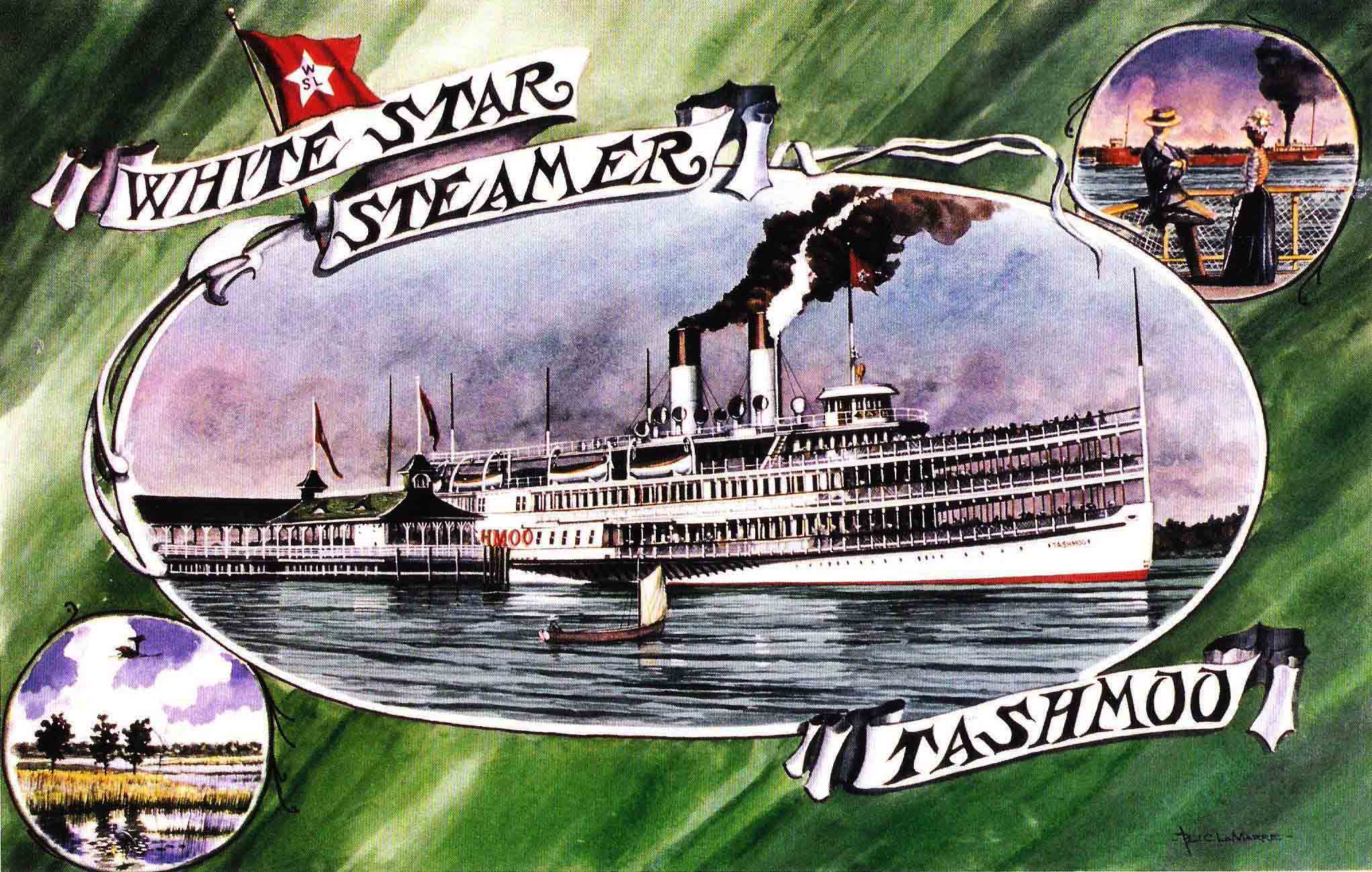 ---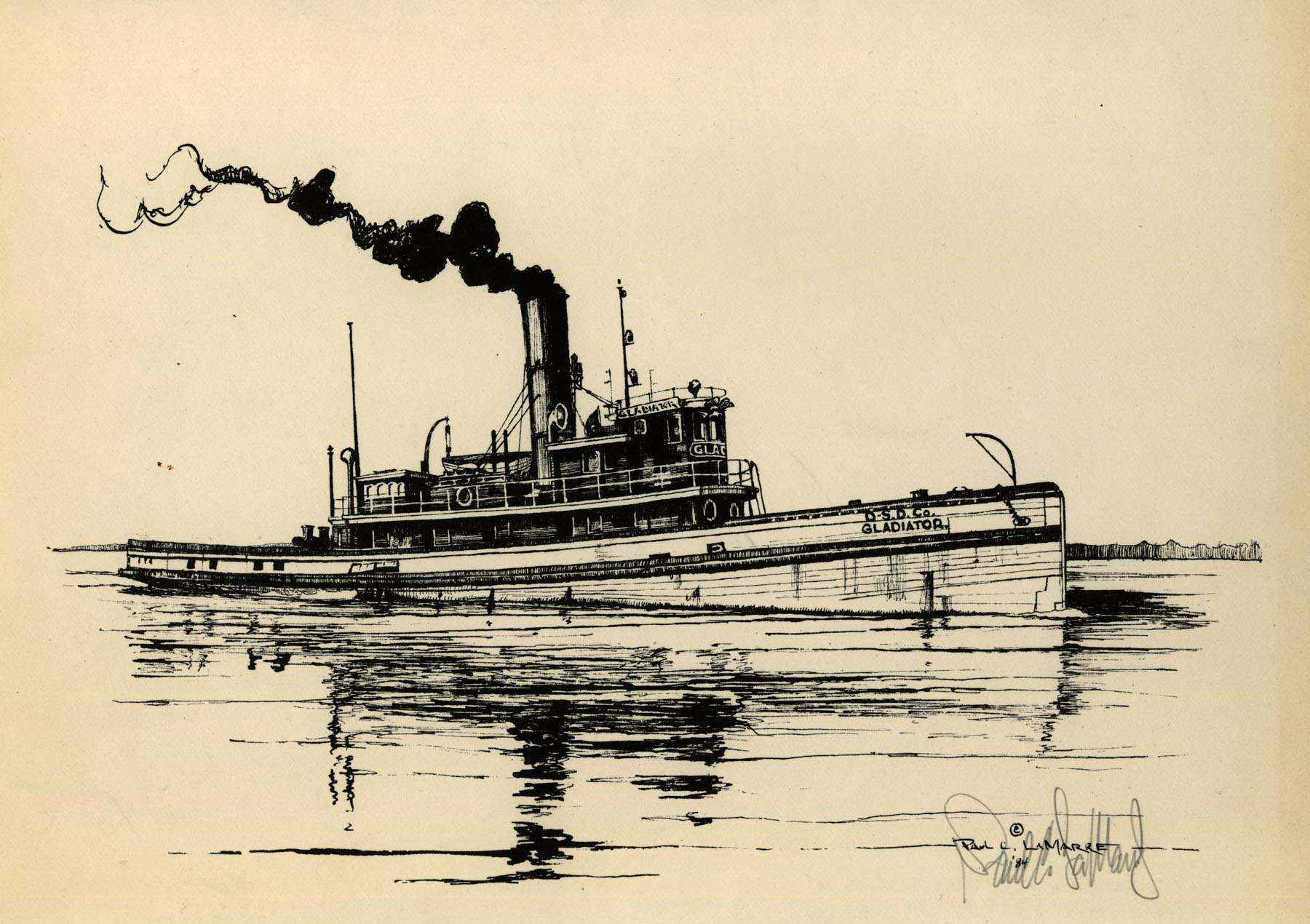 ---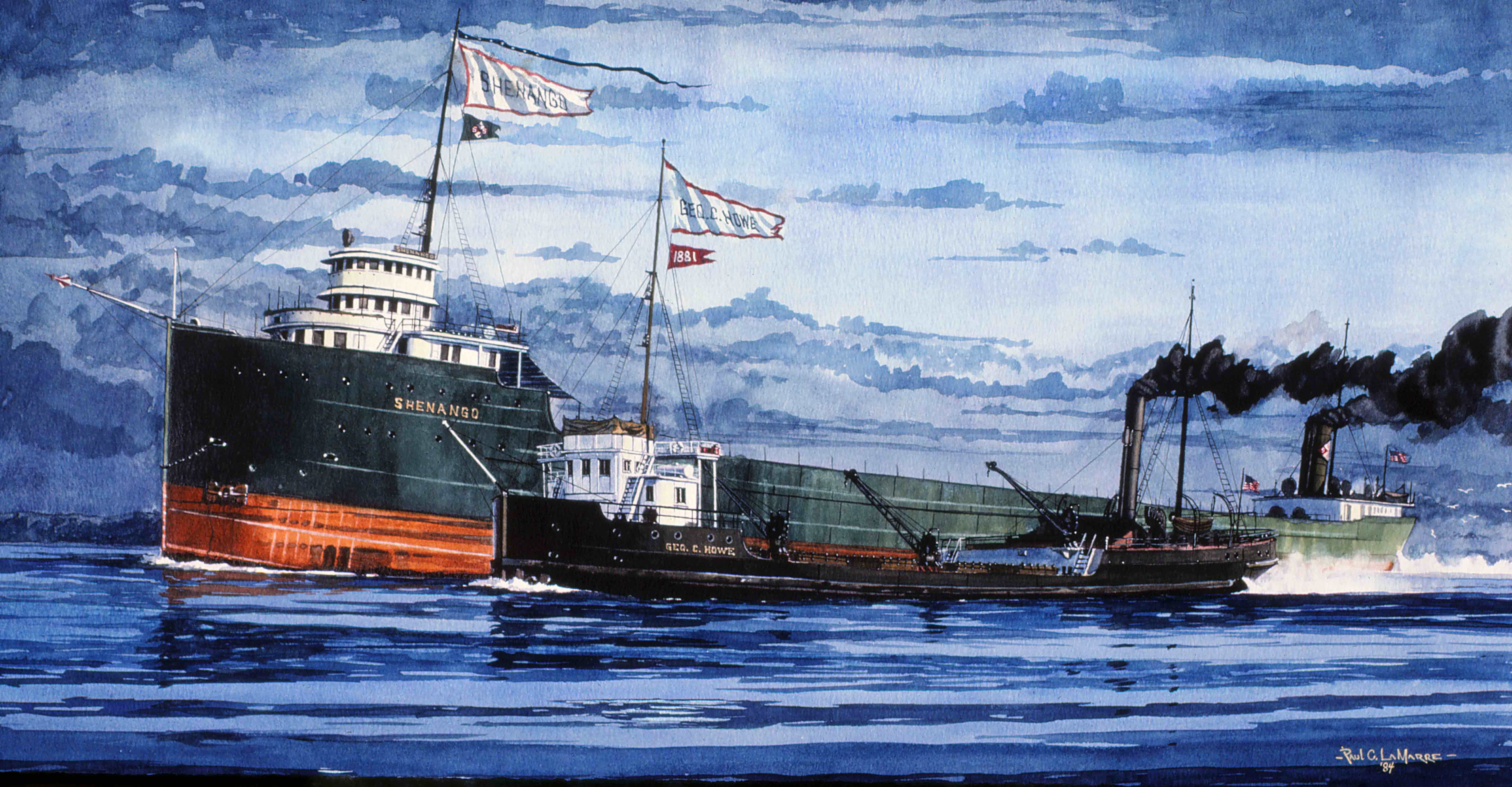 ---